Health is not valued until sickness comes.
Thomas Fuller
As a family we have been learning about how certain foods can be toxic to our bodies, causing long term effects on our health. It now marks 1 year of my brothers passing to cancer so this topic of learning more about toxic foods has been a big part of my healing journey.
Meal prepping has had to become my best friend, eeeek. It hasn't been easy but oh so rewarding for my health goal! We have packed in quite a full schedule with the kids homeschooling this term so I've really had to manage my time wisely and make time to prep meals and snacks for the family because if I'm not organized in this area I reach for the quickest and easiest thing to eat.
I've been introduced to the DETOX…
The free medical dictionary states that detoxification is helpful for people suffering from many chronic diseases and conditions including allergies, anxiety, arthritis, asthma, chronic fatigue, chronic infections, depression, diabetes, migraines and headaches, heart disease, high cholesterol, low blood pressure, low sugar levels, digestive disorders, mental illness and obesity.
Woah, scary stuff! Looking at this, why wouldn't everyone consider a detox every now and then? Detoxification is the process by which our bodies get rid of chemical toxins that have collected. I actually want to detox a few other areas in my life to, like the use of social media as a friendship tool which can also be so harming to our mental state. One of our Kinwriters, Jo explains this really well in last months online journal which you can read here. But today I'm going to talk about my research on foods that can help and harm our journey.
By eliminating toxins you allow the body to regain a more balanced state which in turn will help your overall health. A few examples of what can be helped through removing toxins are: inflammation, lethargy, skin issues, weight gain, gastrointestinal issues plus much more. Disease thrives in an acidic state. Our bodies have a greater chance of healing when we increase alkaline forming foods and drinks. Sharlene Brewer, Executive Regional Vice President of Arbonne International.
The scary thing is for example a person who has too many toxins to process will make new fat cells and store those toxins along with fat in them. This means that some people will not be able to lose weight regardless of how little they eat until they start the detoxification process and your body begins to respond.
So what are the kinds of foods that causes toxins in your body I hear you ask?
Alcohol
Caffeine
White bread, White Rice, White Pasta
Sugar
Dairy products
Fast food and Junk food (Processed and packaged)
Soy
Corn
Yes I did say corn, that little yellow vegetable that we all think is super healthy!
And now for the good part, what you replace those things with Alkalizing foods.
Leafy green Vegetables,
Lemons,
Root Vegetables
Cucumbers and Celery
Garlic and Onion
Cruciferous vegetables like Broccoli, Cauliflower, Brussel sprouts, Cabbage
Good fats such as Avocadoes, Nuts, Olive Oils
Blueberries and Strawberries
Grass fed, hormone free meats
Brown Rice and Brown rice pasta, Quinoa
Almond Milk, Rice Milk, Coconut Milk, Nutritional yeast
Really it's going back to the basics of simple healthy eating. Making time to freeze individual meals so its quick and easy for you to grab on the go. One of my usuals is – Brown Rice, Chicken tenderloins, Sweet Potato and Broccoli. You'll also find protein balls stashed in my freezer when I have a sweet craving! There are a number of free websites that give you delicious recipes to help you on your way. Here are a few:
http://theleancleaneatingmachine.com/
https://livelighter.com.au/Recipe
http://www.kirawestwick.com.au/recipes#sthash.H6f04vhB.dpbs
http://www.quirkycooking.com.au/recipe-index/
I know this topic can be so overwhelming when you are just starting out and it may not be time for you to jump in with all guns blazing but I hope this can be of some help and my advice would be to start by changing one thing at a time.
I'll leave you with a favourite: Zucchini Pesto Pasta
Ingredients
2 zucchinis
½ bunch basil
1 bunch spinach
1 Tbsp lemon juice
1 clove garlic
1 cup olive oil
Salt, to taste
½ cup grated Parmesan
½ cup walnuts, chopped
1 cup cherry tomatoes, cut in half
Method
Make the zucchini pasta using a spiral-cutter, or cut thinly with a knife. Reserve.
In a blender, blend the basil, spinach, lemon juice, garlic and olive oil.
Transfer to a bowl, and add the salt, Parmesan and chopped nuts.
Add the zucchini pasta and tomatoes, and mix well.
Transfer to a pan to heat through. Add salt to taste, and serve.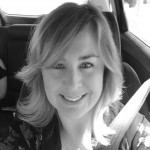 Enjoy,
Dee