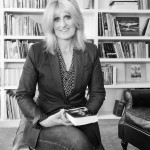 Elaine Fraser
Elaine realised she wanted to be a writer at ten years of age when the words flew off the page during a creative writing lesson. She studied English and Education at university and went on to spend many years as a high school English teacher teaching others how to write.  
In 2005, Elaine took the plunge and began writing full-time. Since then she has published five books and blogs at www.elainefraser.co.  Elaine's passion is to write about real issues with a spiritual edge.
When she's not travelling the world in search of quirky bookstores or attending writing retreats in exotic locations, she can be found in the Perth hills sitting in her library—writing, reading, mentoring writers and hugging her golden retriever.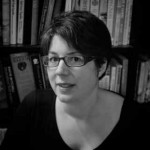 Jodie Mc Carthy
Jodie is a full-time mother, part-time writer and sometime poet. As a third culture kid, she lived in Europe and Asia for ten years. While now living happily in Perth with her husband and two daughters, the travel bug has never left her. She writes about the journey of life: the beautiful; the painful; the every day; and the mundane. She has a heart for encouraging others wherever they are on their journey. On the days when she is not writing you will find her in her kitchen, usually licking the beaters from a chocolate cake. You can follow her journey at onlyhalfwaythere.net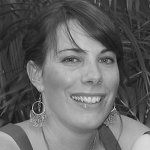 Esther Murray
is a reader and a thinker and has always loved to write as a way of steering the intensity of thought into the invigorating energy of words. She enjoys exploring her quiet creative side, but also thrives on an animated and passionate conversation. Esther spent her childhood 'overseas' and can't help but be shaped by this depth of experience. She has a Bachelor of Social Work and has a heart for the marginalised. She has a deep desire to see relationships flourish, people encouraged and the spiritual embraced. Esther lives in Perth, Western Australia and is married to Clive. Together they are investing their love and energy into raising their three young daughters.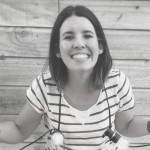 Em Hazeldean
is wife to one, mama to three, and friend of many. She is currently studying a Bachelor of Arts in English and Journalism, and blogs at www.emhazeldean.com. With a natural ability to lace words together, her writing resonates the beautiful, delicate, raw and real elements of everyday life. She speaks light and hope, and writes from a reservoir of deeply anchored faith, trust and bottomless cups of tea. She believes hugs should be tight, coffee warm and mornings long.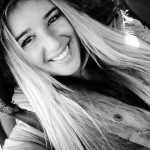 Jo-Anne Hodges
I am South African born with a heart for adventure. A surfer girl who loves the ocean, the warm sun and the way the sea salt thickens my hair and sticks to my skin. I have been on the most amazing spiritual journey since 2004. I am a dreamer, a deep thinker and I love to write. I am most fascinated by black and white photography and my favourite moments in life are the ones spent in fits of laughter with my beautiful friends. Always seeking, always learning and always aspiring to a fully present life rooted in love.
Ria Panditha
Hello. I am Riyanka. Commonly referred to as "Ria" and daily loved by my family and friends. I am a child of God, a wife, a daughter, a sister and a friend.  I love to sing, dance in the rain and make single servings of cake.  I am known for my listening skills and my lack of response to Facebook messages.
I was born in India,  raised in the middle east, spent my most growing years in the US, married the hottest Sri-Lankan Australian hunk and moved to Perth, Western Australia 4 years ago! Life is extravagant, yet simple. Extravagant in love, simple in things. Just the way I like it 🙂 You can follow my writing more over at my personal blog www.riyankaleah.com
Val Heaton
Val is a Wife, Mother, Grand Mother and Great Grandmother. A trained registered nurse who was in leadership in the community and church sector for a large part of her life she then re-registered as a nurse in her late fifties. This year in her seventies she went to university for the first time to study philosophy and ethics. She wanted to keep curious, learning and growing and be in an environment where she would hear the reflections from the younger generations.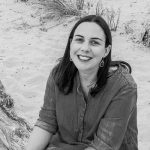 Yvette Cherry
Yvette is a wife, mum to four little girls, daydreamer, buffet enthusiast and a tracky-pants-wearing dork. She is currently completing her Master of Ministry at Vose Seminary and works in her local church. She is passionate about Jesus, fiercely proud of her three sisters and loves, loves, loves to talk into a microphone. About anything, really, but mostly her faith in God.
Yvette studied Education and worked as an English Teacher before having children. Despite being an avid reader and a ninja at textual analysis, Yvette had not actually tried to write anything since high school in the 90's. One day in 2016 she wrote a poem about peeing in the ocean and it made her family laugh. Then she wrote a few essays about life as she saw it, posted them online and a few friends laughed as well. After that, she figured out WordPress, busted out some blog posts and a new passion for writing was born. She's totes a writing noob and she's always surprised that people actually want to read what she has to say. If that's you, you can find her at www.yvettecherry.com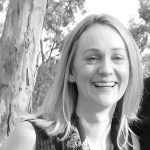 Bridget Hadfield
Bridget grew up in the South Island of New Zealand surrounded by mountains and sheep.  At the age of 13, she moved across the Tasman with her family to the Wheatbelt of Western Australia where she finished high school and tried to lose her kiwi accent.  She completed a Bachelor of Commerce in marketing and public relations and found her passion working for non-profit organisations supporting vulnerable children. 
She currently works for Foxglove Project, a local charity partnering with women and girl projects overseas. She lives in Perth and is married with two young daughters.  She loves to travel, enjoys baking, dislikes craft and most afternoons you'll find her playing chasey in the backyard with her girls.
Laura Koens
Laura lives in Fremantle, Australia, where she seeks to capture the beauty of her seaside life through words and images. Her muses include beauty in nature, complexity in relationships, and the Divine that resides within both. She documents this, and more, over at 
www.instagram.com/laurakoens
.